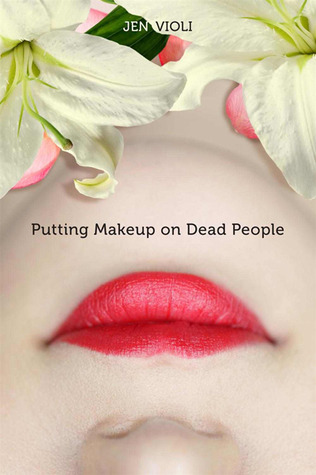 There's no way around it. Death changes people. For Donna, the change began four years ago with the death of her father. At that time, Donna withdrew from her family and friends. That's normal. Fast-forward four years to the spring of her senior year. Here, at the funeral of her classmate, she discovers she is more comfortable around dead people. Well, not so normal. Also, not the future her mother has in mind.
High school graduation is a point where change cannot be avoided. While her friends receive acceptance letters from high profile colleges, Donna seeks entrance into mortuary school. With her past weighing heavily on her and a secret sure to cause unbearable strife at home, Donna seems to be stuck in neutral. In "Putting Makeup on Dead People," Jen Violi provides a fresh angle on the coming of age story. She successfully weaves elements of a family struggling to move past death, the faith of a new friend, the power of reconciliation, the infatuation of first love and the classic boy-next-door to create an altogether believable tale. Sometimes destiny comes in strange packages. This one is sure to have wide young adult appeal.
This book is recommended for older teens.
Check this book out or put it on hold.
– Kimberly Bower