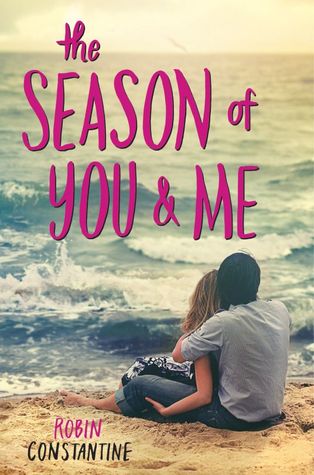 Cassidy Emmerich discovers that her boyfriend, Gavin, was cheating on her with another girl and the last thing she wants to do is be reminded of him all summer.  Her father and stepmother own a bed and breakfast in Crest Haven, New Jersey, so Cassidy decides to spend the summer with her father's family to escape Gavin and have a relaxing summer. In Crest Haven, she befriends a group of teenagers while working with them as a camp counselor at the local community center. She especially has a connection with Bryan Lakewood, a boy who lost the use of his legs after a tragic accident and is now confined to a wheelchair. Bryan and Cassidy team up to work on a camp scavenger hunt together and along the way they start to develop deeper feelings for each other. When Gavin shows up in Crest Haven to try to get Cassidy back, she is torn between going back to being Gavin's girlfriend and taking a risk with Bryan and their new relationship.
Constantine uses the alternating voices of Cassidy and Bryan to share both of their perspectives which gives the reader more insight into the story than if it was told by only one of the characters. Cassidy has a hard time fitting in with all of the Crest Haven teenagers since she isn't from the area, and teens who have moved to a different place can relate to her in that way. Bryan remains positive most of the time throughout the novel despite his condition, but he struggles with the fact that people treat him differently because he is disabled. He could be viewed as a very inspirational character to those who have overcome a challenge in their lives. This novel highlights the fact that disabled people are still human and that they should be treated the same as everyone else. Both characters have strong groups of friends and family who care about them and the theme of love and support is very prevalent in the novel. Cassidy's family and friends do not question her judgment when she reveals that she has feelings for Bryan, and Bryan's friends are excited that he found someone who brightens his life. Anyone who is looking for a unique and satisfying teenage love story should check out The Season of You & Me.
Check this book out or put it on hold
-Caylee P.